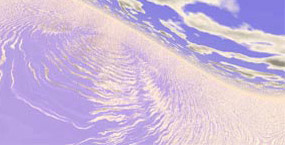 Hey there - Just wanted to let you know that I really liked your website! It kept me entertained all night! I love this stuff and appreciated having the access to it. Very accessible and easy to follow along. THANKS!
- Kelly Foster
These tests can be fun and make you say HMMMM. Something to do after hours...
- Wayne Yates

Home - Newsletter
The newsletter is packed with fun tests, articles and news.
Click here to sign up and remember to tell your friends! We look forward to keeping you entertained & informed.
Issue 1
1.New Tests - Stress pictures, the human mind and the superhero personality profile.
2.Featured Article - Intuition and instinct, our friends.
3.Puzzles and Riddles
4.Latest News
5.Featured Site - FirstScience.com
Issue 2
1.New Tests - Birth numbers, the dessert quiz and the personality tree.
2.Featured Article - How stressed out are you?
3.Puzzles and Teasers
4.In the News - Some people prefer their own company.
5.Featured Link - How to detect lies.
Issue 3
1.New Tests - Birth numbers, the dessert quiz and the personality tree
2.Featured Article - What is the Myers-Briggs Type Indicator?
3.Puzzles and Teasers
4.In the News - Personality traits and career choices
5.Featured Link - Resilience assessment
Issue 4
1.New Tests - Chinese horoscopes, birthday colors, the 3 question quiz, sitting posture.
2.Featured Article - A new language means new thoughts
3.Puzzles and Teasers
4.In the News - Food tastes and lifestyles.
5.Featured Link - The Bupa world personality test
---