Study uncovers social cost of using AI in conversations
Exploring the impact of AI chat tools on conversation efficiency, positivity, and social relationships.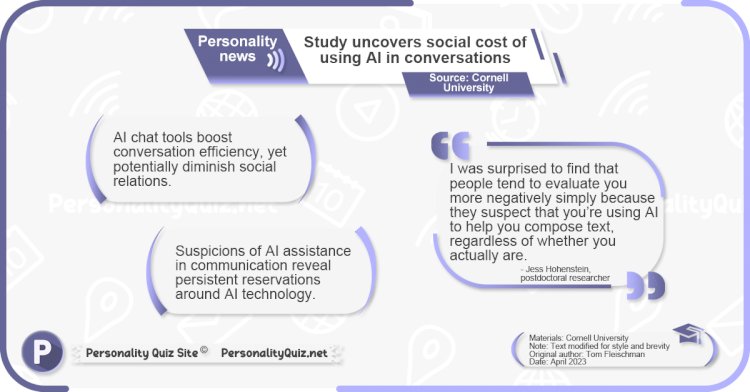 AI chat tools enhance efficiency, positivity but may affect social relationships negatively.
Summary
Artificial intelligence (AI) chat tools improve efficiency and positivity in conversations, but may also negatively affect social relationships, according to a recent study conducted by Cornell researchers.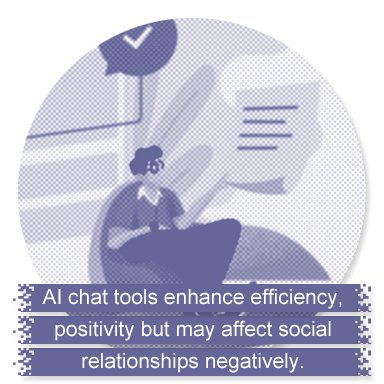 Introduction
The emerging use of AI in communication continues to raise questions about its impact on society. Researchers from Cornell University investigated how this integration affects interpersonal communication and social relationships. Their study unveils both positive and negative implications.
Main points
The use of AI tools in communication enhances efficiency and positivity. Smart replies, generated from large language models, account for an average of 14.3% of sent messages, aiding in swift and positive interactions.
Despite the advantages, the study found that participants perceived partners using AI responses as less cooperative and felt less affiliation towards them, emphasizing the social dimension often overlooked in the realm of AI technology.
AI application also appears to alter one's language in unexpected ways. The study indicates that AI usage can cause one's language to sound more positive, thus potentially sacrificing some aspects of personal voice.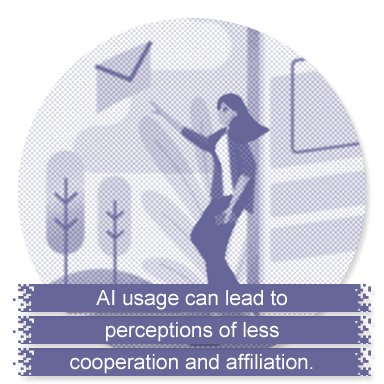 Conclusion
While AI continues to streamline communication, it's critical to consider the social implications. This research underscores the dual-edged nature of AI technology, urging further exploration into the social costs of AI in daily interactions. The study hints at the influence AI algorithm controllers may exert over social dynamics, underscoring the importance of cautious AI integration.
Source and credits
Materials: Cornell University
Original author: Tom Fleischman
Note: text modified for style and brevity
Date: April 2023
Research reference
Scientific Reports, 2023; 13 (1)